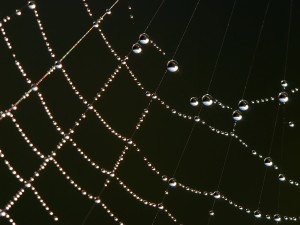 Do Google SEO spiders find what's on your website appetizing, tasty, and satisfying?
Google SEO is a tough nut to crack. As soon as you think you've got the hang of it, Google mixes things up with a new algorithm update. You see, it's not meant to make your life miserable — really, it's not. The intention is to help the cream continually rise to the top. Google wants to serve the browsers, the buyers, the people who fuel their web domination. Google doesn't want to let webmasters game their systems so they frequently tweak things all in the name of user experience. You should do the same…
Try to think like Google and you'll succeed at optimizing for Google.
Create New Content
Google spiders crawl websites with new content and try to figure out how to index that content. Therefore, it makes sense to continually create new content so that the spiders have something to nibble on. A business blog is a great way to do this. This lets you continually update the site in a way that doesn't necessarily impact your main page or other specifically crafted copy writing pages but that gives Google spiders something to feast upon. Content marketing efforts will feed the Google spiders and it'll feed your existing audience of subscribers and social media followers as well as your prospective audience.
Content – Cook it with Love
It isn't enough to serve up bland content for the sake of quantity, it's important to spice it up and make it tasty to the spiders as well as the audience you're striving to reach. But that doesn't mean you need 3% density of five different keyword phrases, either.  The recipe for success is one you'll have to build up over time and you'll have to vary things so that not all your content is the same.
To make it look appealing to search engines:
Link to it
Link from within it
Make sure there are catchy headlines
Ensure that the content is readable
Try to incite conversation in comments of blog posts
Ensure that you leverage SEO techniques like: SEO-friendly URLs, optimized image tags, H1, H2 tags, a great meta description, and so on.
Strive to make the content interesting, make it pique the interest of the reader, give it visual appeal with pictures that help you tell a story
Make it shareable on social media (so that you can help drive link love),
And help things along by doing some social networking to promote your content. This sort of effort will get the Google spiders' attention!
(Image: Wikimedia Commons  Spider_web_Luc_Viatour)
Analyze Reports to Find Out What Worked and What Didn't
There are ways to analyze results with your content marketing efforts so that you can see what's working well (and lather, rinse, and repeat that strategy) as well as see what's not working so well. Watch your website analytics reports to see where traffic comes from and what it does when it arrives. You'll soon be able to see what works best for your audience.
Google wants you to make your audience happy. It studies conversion rates, reader engagement, and bounce rates to help it decide if it should send you more traffic or de-index you altogether. A careful approach that involves doing your best to provide your website visitors with a positive experience will help you gain favour with the Google spiders and they'll come back again and again for more helpings of what you have on tap!
Need help with web content that generates SEO rankings, leads, clicks, sign-ups, sales, and /or referrals? Talk to me!
RSS feed for comments on this post. TrackBack URI