Wondering whether to write online content that's current or evergreen? Why not do both? There are definite pros to using both current and evergreen content on your business blog and website. Read on for information to help you see how each of these web content strategies could help you with your website content, search engine optimization, and building relationships with your readers.
Evergreen Content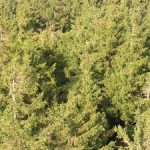 Evergreen content has staying power. It doesn't expire. It helps you continually talk to new potential customers.  Stuff you published in 2002 could still be relevant today. Writing evergreen content can be a great way to describe the fundamentals of your industry for people new to the industry or new to dealing with your company. It can work well for educating customers and for prospective customers. Every page on your website has the potential to be an entry point to new potential customers and good evergreen content will serve you well. But all evergreen content could be robbing you of some of the great benefits of publishing current events.
Current Web Content
Current web content gets attention in headlines and it often gets linked to. Hot topics can get indexed and drive traffic in — in droves.  Using current events that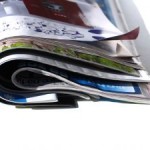 relate to your industry will help you attract attention and could get you listed as a news source. Don't forget about evergreen content, too, though. If everything on the site has a short shelf life, you'll have to do a lot of publishing to keep people coming and you won't benefit from the help that evergreen content will provide.
The right combination of evergreen and current content could help you become an authority and trusted advisor to your audience. This type of reputation can get you subscribers and it could help your website become the go-to resource for your industry — seen as relevant and reliable by people and by search engines which will send you traffic. Prolific content producers gain attention. It's not always easy to keep your website updated with constant content when you have a business to run. That's why you might consider hiring a web content writer to help.
Need help creating evergreen content and current web content?
Hiring a ghost blogger / web content writer will help you leverage your business blog (or website) to help you develop an online presence that gets recognized by search engines and by your prospective customers.  Need some blogging services? Contact me for help.
1 Comment to "Should Your Business Blog Publish Evergreen or Current Content?"
MarleyMauve's Corner — Monday @ 4:40 pm
RSS feed for comments on this post. TrackBack URI