Businesses can benefit from Twitter in many ways. Social media optimization is something more companies than ever are looking for help with. In addition to SEO and SEM, SMO (social media optimization) is an area that can definitely help you succeed online. And if you don't have time to manage your Twitter account, a ghosttwitterer can do it for you. Ghost-tweeting is something I do for several clients and here are some of the ways that it helps them (and can help you, too):
Find followers that may be interested in your product and / or service
Share links to articles, press releases, promotions with the public
Develop your online image
Increase brand recognition
Give potential customers more information about your business
Answer queries / questions
Manage your online reputation
Using Twitter for business is increasing in popularity. You can use it for sharing information, for data mining, and business intelligence gathering. Twitter can drive sales, improve your website's SEO, and more. Small businesses use it, large corporations use it, and entrepreneurs use it, too. Regular everyday people use Twitter and those people could follow you, read what you have to say, and click on your link, too. A skilled social media consultant can help you make the most of Twitter. 140-characters isn't a lot of room and you're already very busy so if you need help, feel free to contact me through the sidebar in this blog.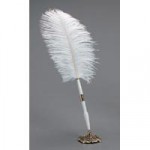 3 Comments to "Benefit from Twitter – Should You Hire a Ghosttweeter?"
RSS feed for comments on this post. TrackBack URI